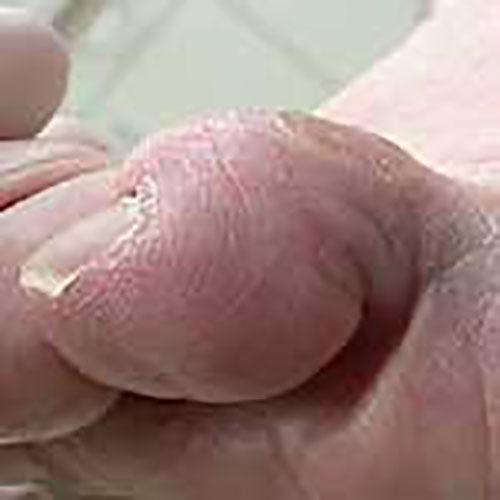 Problem
Corns are the most common of all foot problems and come in various forms. The most common are hard corns and soft corns.
Identifying a corn by appearance and symptom:
Hard Corn
Raised, shiny dome of whitish or pale yellow thickened skin.
Hard cone-shaped centre (nucleus).
Found mostly on top of toe joints, has no root.
Causes pain when the nucleus presses on the nerve.
Cause
Occurs due to concentrated pressure on the site.
Treatment for Hard Corns
Soft Corn
Pale, softer version of the hard corn (see above).
Found in the damp area between toes where skin rubs together.
Feels like a very small stone between the toes.
Treatment for Soft and Hard Corns
Carnation Hydro Corn Care available in packs of 10 – gentle and effective way to remove corns without salicylic acid.
Note: People who suffer from diabetes, circulatory disorders and those worried about their feet should always take advice from their Pharmacist, GP or Chiropodist. *TNS Healthcare Transact Data December 2007. †Data from a clinical study. Reference British Journal of Podiatry 2000 3(2)51-55